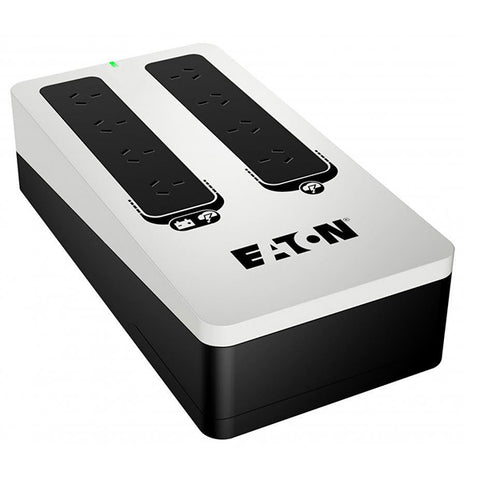 Eaton UPS 3S 600VA 360W Uninterruptible Power Supply
Eaton UPS 3S 600VA 360W Uninterruptible Power Supply
Uninterruptible Power Supply Unit UPS with 8x Power Sockets (4x Battery Backup + 34x Surge Protected Sockets)

Approximate Runtime: 16 min (Desktop PC) or 6 min (Gaming PC / Workstation)
3S600AU 743172101846 EAT3S600AU .
Eaton 3S provides power and surge protection for desktop computers, wireless networks, gaming consoles, and other critical equipment in your home or business.
Full protection
Eaton 3S supplies battery backup power during outage and advanced surge protection to prevent damage from lightning strikes or accidental grid surge.

If power outage lasts longer than expected, Eaton software will gracefully shutdown your computer without losing any data.
Product Specification Document PDF
Replaces: EAT3S550 743172034694 Eaton UPS 3S 550VA 330W Standby / Offline Powerboard UPS .
---
We Also Recommend